Identifying the most profitable shipping carrier for your business ultimately depends on your unique distribution priorities. Consider your product, customer base, price point, as well as the speed, cost and reliability of the carriers between settling for either FedEx or UPS. Once you opt for either option, remember that these carriers tend to dominate pricing and contractual agreements in the market for small parcel shipping, so learn their trade secrets and become a Power User to save on your transportation expenses.
Power Users are individuals with sharp knowledge of shipping and how it pertains to their business. They understand that even while UPS and FedEx may offer similar levels of service and reliability, intricately they are different.
But how does the Power User boost service levels, reduce costs and extract valuable information for your company?  And what are the secrets to becoming a UPS and FedEx Power User?
Simple. Just follow the 'Power User' N.O.T.E's:
NOTE CONTRACTUAL 'FINE PRINTS' AND POSSIBLE TRAPS
Power Users achieve significant savings on shipping by negotiating carrier agreements, whilst minding common traps in the 'fine prints' during the negotiation process, including:
'Waivers' that protect shipping carriers when they fall short of their service and decrease your rights to hold them accountable for their actions, thereby forfeiting your right for a refund. Ensure that you have the option to call-out and work with your carrier to identify and resolve lapses or failures in service or cost.
'Minimum Charges', which are accessible in a chart after the discount pages of the carrier agreement.  You must understand the impact of these minimums on your package costs in order to maximize your savings and take full advantage of the discounts being offered.
'Surcharges' that are represented in dollar costs and not percentages, which may add reasonable, costs to your logistics expenses as your shipping volumes increase over the years.
'Special Discounts that the carrier offers to cover the services you utilize the most such as residential delivery. Understand where you can decrease expenditures on shipping through exceptional saving arrangements.
'Returns Volumes Costs', which significantly vary when comparing UPS and FedEx. For a business with high-volume returns, this could mean savings of thousands of dollars annually!
OBSERVE CARRIERS' STRENGTHS AND WEAKNESSES
Power Users utilize and identify operational strengths and weaknesses of the two carriers including their transit, pick-up and delivery times, quality of account representation and technology subsidies in order to benefit their transportation system.
Remember, first consider who your customers are and your product/price point in order to determine what really is most important to your business, whether that be speed, cost or reliability of the carrier! Don't pick the cheapest carrier over speed if your goods must be delivered overnight or 'express'.
TAKE ADVANTAGE OF UNIQUE OPERATIONAL AND CONTRACTUAL PROGRAMS
Power users negotiate carrier rates and discounts for ultimate savings. Discounts can also be obtained through non-standard programs, which may be available to users depending on their size, industry or ownership structure. Options include Parcel Resellers, Trade/Association programs, Group Purchase Agreement and Government Contractor Rates.
Depending on your needs, you may also opt for 'parcel hybrid solutions' through UPS Surepost or FedEx Smart Post and utilize the power of UPS and FedEx logistics while using the U.S. Postal Services. This is bound to significantly reduce shipping costs, offer Saturday deliveries without additional costs and unified tracking, all whilst using standard UPS or FedEx pick-up times.
You should also be using vary or 'declared value' rules. Each package up to $100 is covered at no cost, any dollar above this limit incurs additional fees, so be sure to insurance and manage risk in the most advantageous way possible. Think about alternative methods of risk management such as self-insurance, third party insurance or cargo policies in order to increase the security of your goods in a more profitable manner.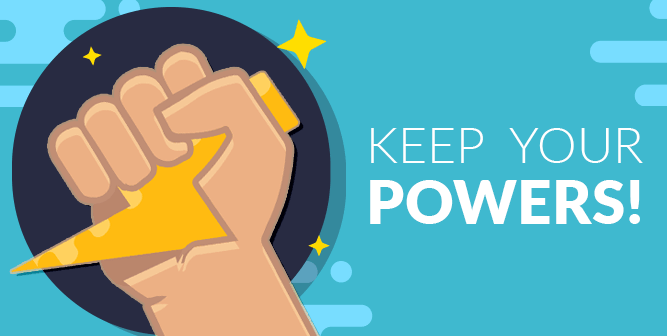 EFFICIENTLY IDENTIFY INEFFICIENCIES IN CARRIER BILLING DATA
Power Users know that they cannot influence 'uncontrollable' features of a package such as scale weight, residential v. commercial delivery, destination zip, commodity or value-parcel cost factors, however, they recognize that they can utilize carrier billing details to get the upper hand on the 'controllable' features such as service levels, zones, carton sizes and valuable discounts.
To influence the latter, consider the following:
Service Level: If you need overnight shipping 'air' isn't always your only option. You may be offered this option just because UPS or FedEx's can charge additional convenience costs for this service, however your parcel may reach its destination in time via ground. Power Users understand the zone system and that deliveries can be made just as quickly via ground, from overnight to five days, depending on the destination zip.
Shorten your zones by moving the point of origin closer to your shipping destination. How? By analysing where the majority of your customers are then establishing new distribution centres. If distribution centres are not viable options, look at leveraging third party logistic companies or warehouse closer to your customers for storage purposes, then use this as your origin location to shorten travel time of products.
If speed isn't a logistical priority for your product, you can 'skip zones' by consolidating many individual packages or orders. Hold onto and aggregated individual packages until the quantity reaches a full truckload then send the packages in mass from one area, like the East Coast, to another area, like the West Coast. Upon arrival at a sorting facility, the packages complete their journey to the final destination.
Recognize the importance of 'package sizing'. The right assortment of carton sizes will improve operational efficiency and reduce material, freight, and labor costs. Shippers can determine the right mix by analyzing order history data and examining the frequency of use for current carton sizes.
Distribution can be one of the most complicated operations for any business. Poor or no planning can result in high-expenses, as well as poor sales if the company can't provide consistent and cost-effective delivery to customers. By following these N.O.T.E's, you too can become a UPS and FedEx Power User and improve the financial performance of your company!